I'm Dr. Chris Sajnog (pronounced Sigh-Nog), the bestselling author of 'How to Shoot Like Navy SEAL' and 'Navy SEAL Shooting'.
I am a retired US Navy SEAL Instructor who literally "wrote the book" on Navy SEAL Sniper Training.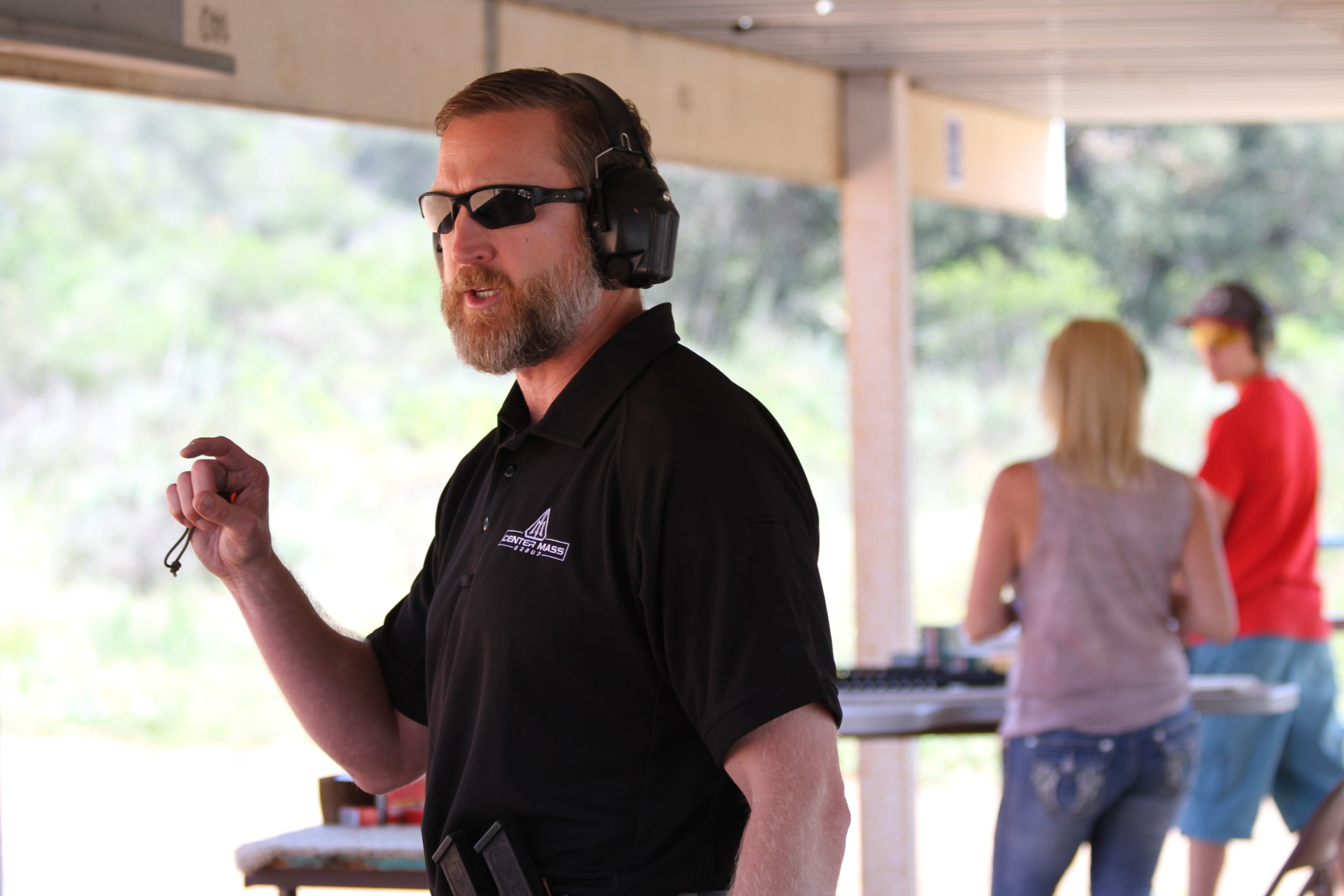 ​Learn, Live and Lead Like a Warrior.
After retiring from the Navy and opening Center Mass Group, LLC, my scheduling quickly filled up with running courses for the military and law enforcement teams. I received hundreds of emails each week from civilians wanting to learn how to shoot, but I couldn't help them due to my busy schedule. 
To help reach more people, I published How To Shoot Like A Navy SEAL in 2013 and it quickly became an Amazon bestseller for shooting.
I was amazed at the response it received and it helped motivate me to write my next shooting book, Navy SEAL Shooting, which was released on August 31, 2015.
I've always believed that success is a skill that can be learned.
I've had the privilege of coaching and mentoring thousands of young men as a Navy SEAL instructor and even as a Cub Scout leader in my community. I've lead teams across the globe and I've lived on my own in foreign lands.
I've taken all this experience and used it to coach individuals and teams of all sizes to reach their goals. I've had an amazingly successful life and it's important to me to be able to teach what I've learned to others.
I am a retired US Navy SEAL Instructor who literally "wrote the book" on Navy SEAL Sniper Training.
Because of my experience with firearms and my unique ability to quickly train others, the Naval Special Warfare Command (WARCOM) selected me to develop the curriculum for the current U.S. Navy SEAL Sniper training program.
I've grown from training elite students to becoming the premier firearms instructor-trainer in the United States, Canada, Europe and South America. Being an innovative instructor is my passion.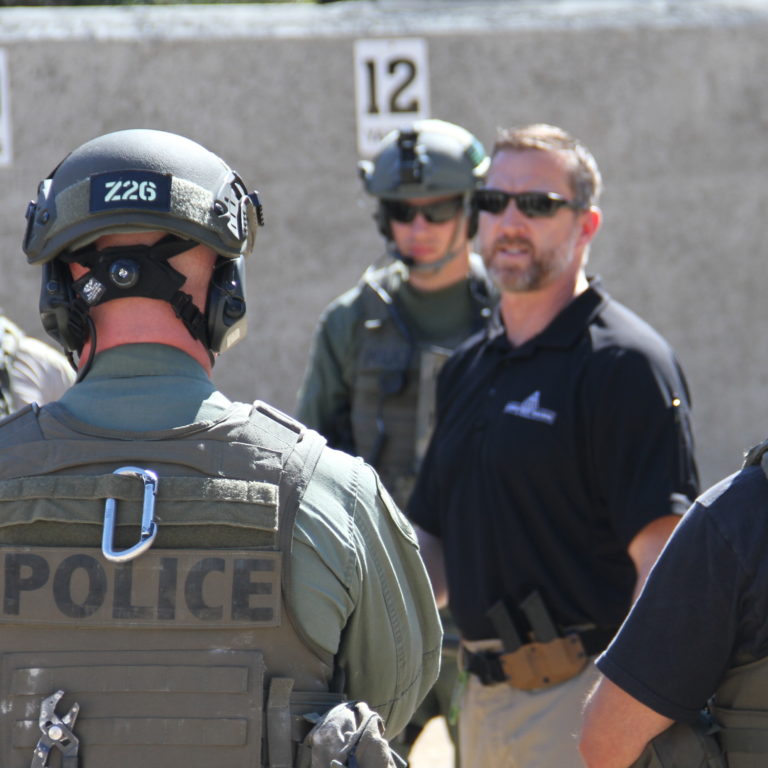 "I never just repeat what I've been taught – if I can't improve it, I won't teach it."
I've taken the experience I've gained as a leader of the training of the world's most elite warfighters and adapted it to meet the needs of law enforcement agencies and civilians from all walks of life. I've developed unique kinesthetic learning techniques and improved instructional theories that can help train anyone to perform at their peak level.
My work with the Navy SEALs lead me to become the founder of Center Mass Group, LLC, a company involved in the elite level weapons and tactics training to military, paramilitary, law enforcement, and civilian consumers.
I use original and innovative training techniques in my online training and courses to get results faster than ever before.
Mediocrity is a DISEASE!
My passion for training and excellence goes far beyond the firing range. With the right tools and instruction, everyone can live and work at their highest potential – far above the mediocrity of the masses.
My mission here is to see others realize their full potential, achievement, growth, and success – and CURE THE DISEASE OF MEDIOCRITY!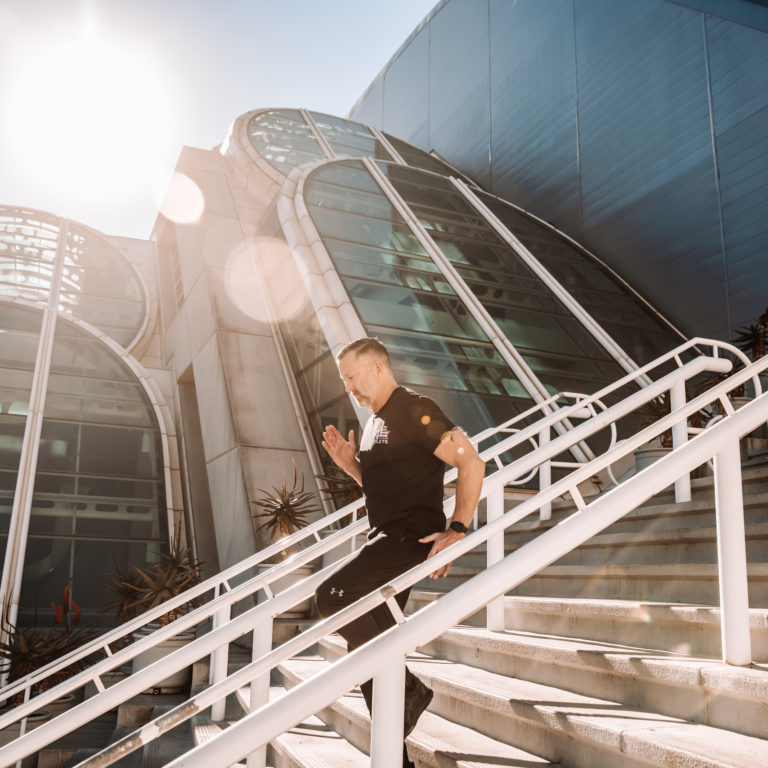 ​I was born at the start of 1970 in Waukesha, Wisconsin. I am the younger of two brothers and had a pretty rough childhood that led me to join the Navy in March 1989.
When I joined the Navy, I didn't even know what SEALs were – I joined to become a Hospital Corpsman and then went straight to dive school in Panama City, FL where I became the class's honor graduate and the first E-3 in the Navy to be designated a Diving Medical Technician (DMT).
My first two tours were both assigned to assist SEALs, first in Panama City at the dive locker and then in Puerto Rico at the training unit. I was due to transfer again and enjoyed hanging out with Team-Guys so much, I decided to become one myself and graduated BUD/S with class 199.
From there I went to a bunch of schools and ended up at SEAL Team 2 in Virginia. After several deployments and a bunch more schools I transferred to San Diego where I was asked to write the curriculum for the Sniper training program.
A few commands and few deployments later I came home and my boys didn't know who I was…I realized they were growing up like I did…without a dad. I put in for retirement the next day.
After a full year of surgeries on every major joint in my body (except for my right shoulder) I retired in 2009 after 20-years of service as a Chief Petty Officer.
I Served 20 Years as a Chief Petty Officer.
I am honored to have had this opportunity to serve my country; it was a challenging and amazing time. I am very proud of my service and achievements, of what I contributed, and the people I've helped.
Personal Development and Evolution
As for me, there's a lot going on these days. I signed a big book deal, then the publisher went out of business, so I learned a lot about publishing a book very quickly. I am also excited to announce that very soon, I will have the first ever, online firearms training course. My other projects include writing my next book and filming a new instructional shooting show for cable TV. I intend to share this process someday, especially with those who would like to follow my example.
My journey is much more than firearms or tactics; being a Navy SEAL has taught me how to be a better person mentally and physically.
Other places I like to focus "beyond the firing range" include my family and friends, diet and exercise, acupuncture, meditation, business development and marketing, teamwork, leadership, instructional theory and personal development.
"With consistent, perfect practice you are paving the path to perfection!"
I use original and innovative training techniques in my online training and courses to get results faster than ever before.
Other Specialties And Certifications
"With consistent, perfect practice you are paving the path to perfection!"